May 1, 2014
Outwrite Truth Blog
There is big news from Can-Am and BRP today. They aren't just releasing one new machine or a couple of new features. The Can-Am and BRP 2015 Line Up includes multiple all-new models, a new Rotax engine, numerous model enhancements … Continue reading →
Outwrite Outdoors on Outdoor Hub
Hands-on: 2016 Kawasaki Mule PRO-FX and Mule PRO-FXT Ranch Edition, Jul 23, 2015

The rolling hills near Paso Robles, California, covered with ancient oak trees and occasional masses of eucalyptus plants, were the setting for a recent trail ride showcasing Kawasaki's latest Mule offerings, the 2016 Mule PRO-FX and PRO-FXT Ranch Edition. The Santa Margarita Ranch we were on, which was nearly 15,000 acres in size, was part cattle ranch, part vineyard, and part agri-tourism destination. It proved to be a great place to show what the Mules were all about. The Mule PRO-FX It's no secret that I'm a fan of the Kawasaki Mule PRO-FXT. As a person who spends a great deal of...
To Catch a Bass: What You'll Need, Jul 17, 2015

Bass are the top freshwater game fish in North America and with good reason---they are challenging to catch and extremely fun. With a wide range and an aggressive nature, bass are the fish of dreams for weekend warriors and seasoned professional anglers alike. Having the right gear is vital to putting fish in the boat---and Cabela's is a great place to get that gear. Read more »
The 2016 Arctic Cat Prowler HDX 700 XT EPS, Jul 08, 2015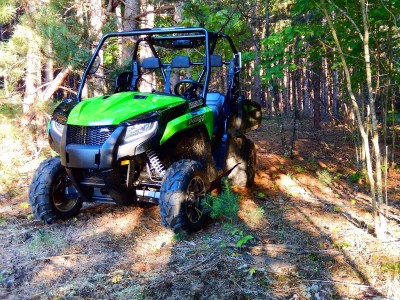 The email was short and sweet. It was from Arctic Cat media guy, Kale Wainer, and it simply said, "Hey, we've got something coming out soon that you're really going to be interested in." Kale knows that I love ATVs and that I do a lot of hunting and land management, so I expected something cool. Kale did not disappoint. The 2016 Arctic Cat Prowler HDX 700 XT EPS is a beast of a machine for hunting and working, and you have to admit, it's sharp looking, too. The first thing you'd...
Mitchell 308 Combo, Jun 23, 2015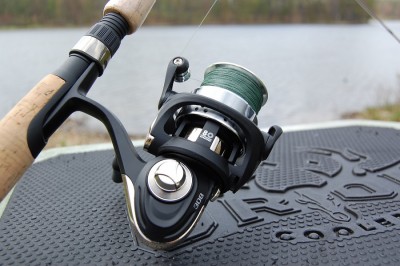 I have always had an affinity for Mitchell reels. It goes back to when I was a youngster just learning how to fish. My grandmother used to let me use an old, red fiberglass fishing pole with an original 1950s-era Mitchell 300 spinning reel. I have lots of good memories associated with that reel and fishing with my grandparents. I bought my first Mitchell reels when I went to Alaska shortly after graduating from high school. My uncle has a house on the Kenai River with a great spot for sockeye salmon right out front. When I asked him what I'd need to bring, he said that he had enough rods...
Fenwick Elite Tech Bass Casting Rod, Jun 03, 2015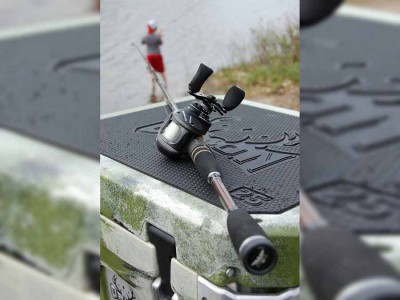 Growing up, I was crazy about catching bass. Right up until I went off to college, I'd be out fishing every chance I got. As the years went on, I drifted away from bass angling. I mean, if I caught one when I was fishing for something else, it was cool, but I just wasn't excited about it. Then a few years ago, I caught the bug again. My friends got me back to targeting bass, but the real driving force is my son. He gets more excited than I ever did when he catches a bass of any size. His enthusiasm got me gearing up for bass and I have to admit, I'm really enjoying fishing for bucket...